Coffeeshop 36
Coffeeshop 36 was located at Warmoesstraat 36, Amsterdam. It was a very popular coffeeshop known for its good vibes, great music, amazing weed, and picturesque canal views looking onto Damrak. 
In its heyday, the coffeeshop had an enormous sign that took up the skyline of the Warmoesstraat. You really couldn't miss it. But this sign had to be removed because of new council rules and was replaced with a smaller, more discreet sign that simply said Coffeeshop.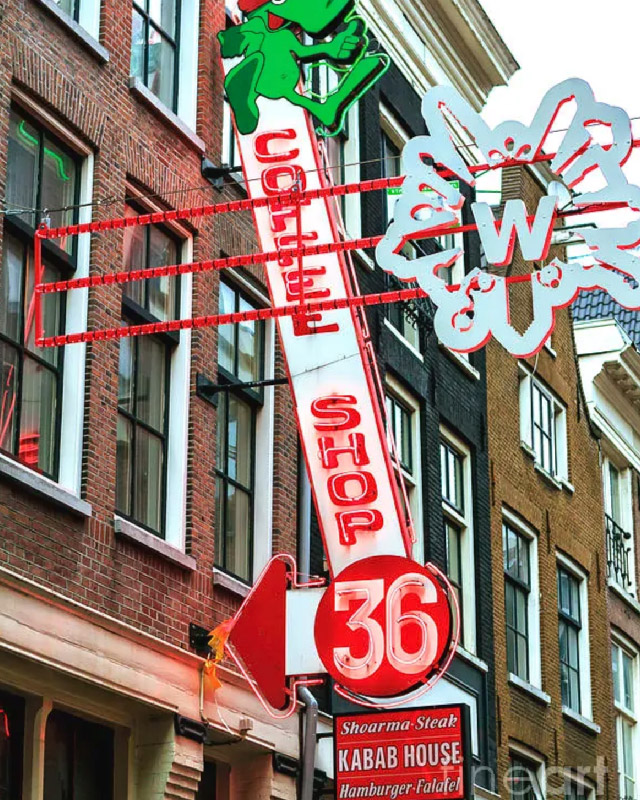 The huge sign dominated the skyline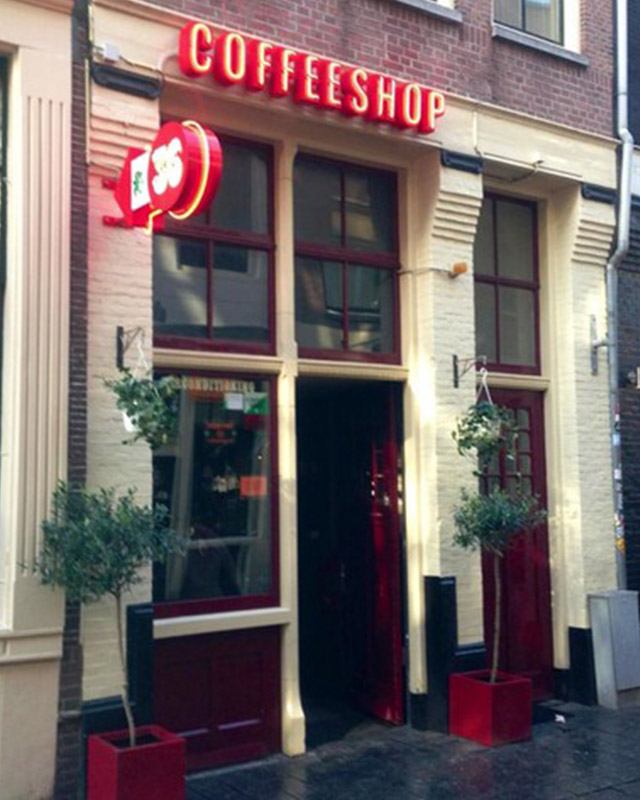 The more discreet sign replacement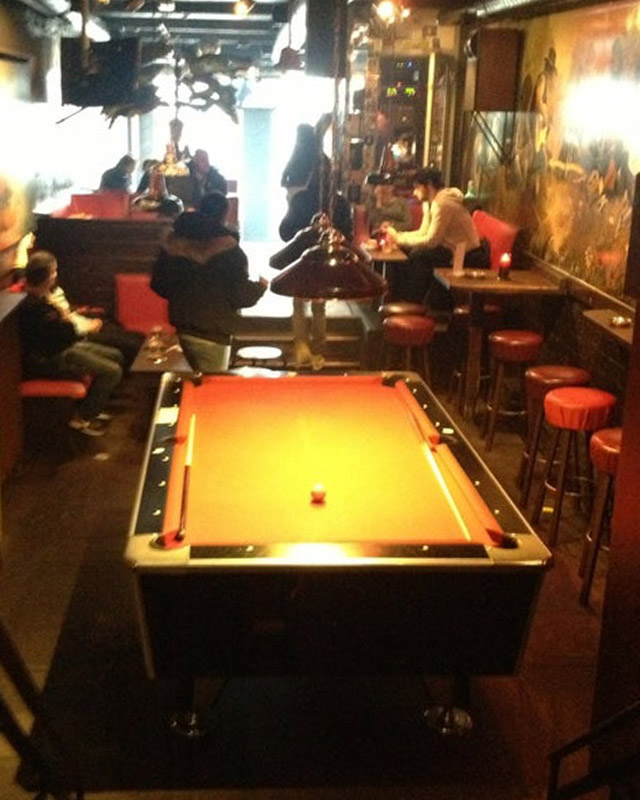 In July 2013 the Coffeeshop was forced to close as the City Council enforced a plan known as Coalition Project 1012. Named after the postal code covering Amsterdam's city center, Project 1012 was an effort to clean up the downtown area. 
In this project, it was decided that 31 coffeeshops would need to close or find another location (if possible) because they were too close to schools. (Less than 150 meters or in direct eyesight). 
Coffeeshop 36 was the first coffeeshop to fall victim to this ruling. Sadly the coffeeshop never relocated, and Coffeeshop 36 is will remain a fond memory for the many that visited it.
Today, only a small piece of this history still remains intact and you can view and enjoy the warm glow of the sign of this once-famous Coffeeshop at the Cannabis Museum Amsterdam.