About the Cannabis Museum Amsterdam
We are here to educate the world about Cannabis and destigmatise the propaganda fuelled by the prohibition era. Our message is educational, sustainable and green. It is fundamental to the decriminalisation of Cannabis, a push towards sustainable hemp substitutes, and a path towards more clinical trials to help all those that can benefit from its medicinal and therapeutic properties.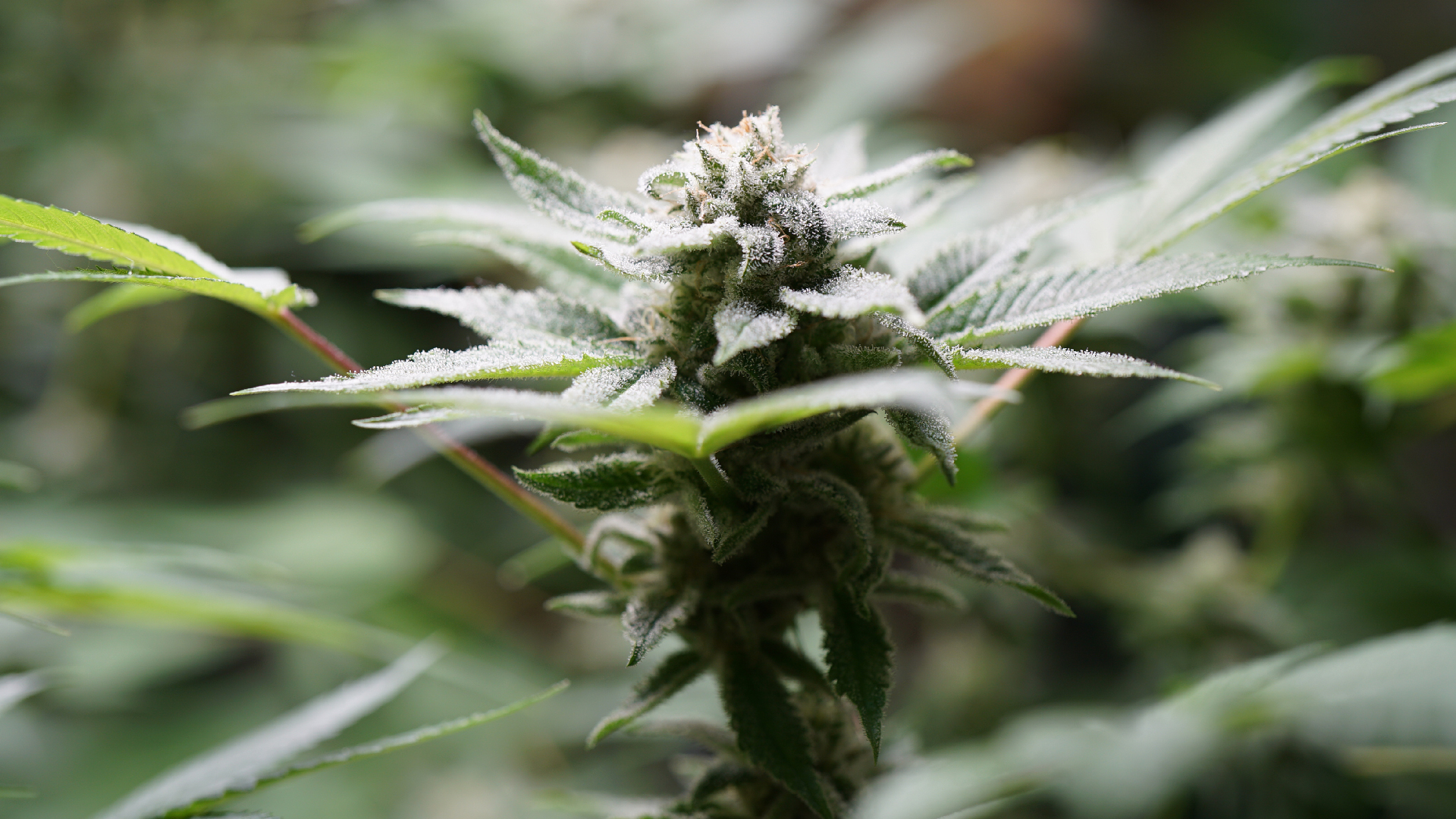 Three floors of Cannabis education
The first floor introduces you to the history and origins of Cannabis. The story begins with the first interaction between Cannabis and humans and continues to the industrial revolution.
You'll discover the many uses Cannabis has fulfilled due to its numerous properties. From seeds as a source of protein to hemp-derived ethanol for powering cars. Fibers that kept the Dutch ships afloat and firemen safe from fire. Shives that have been used in construction material dating back to Roman times. Welcome to the diverse world of Cannabis.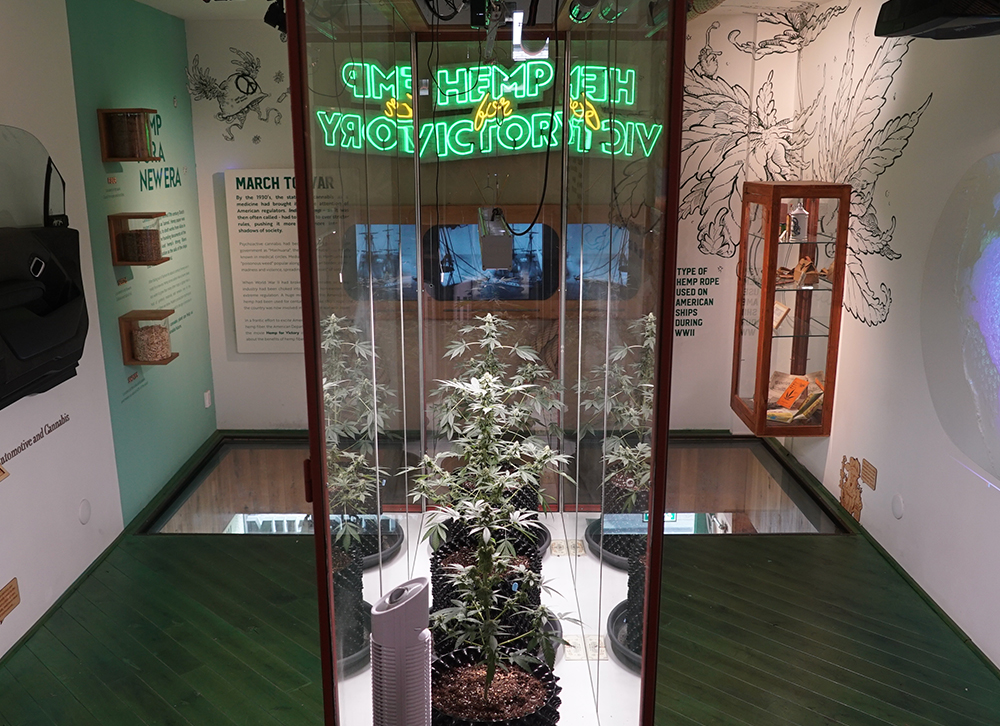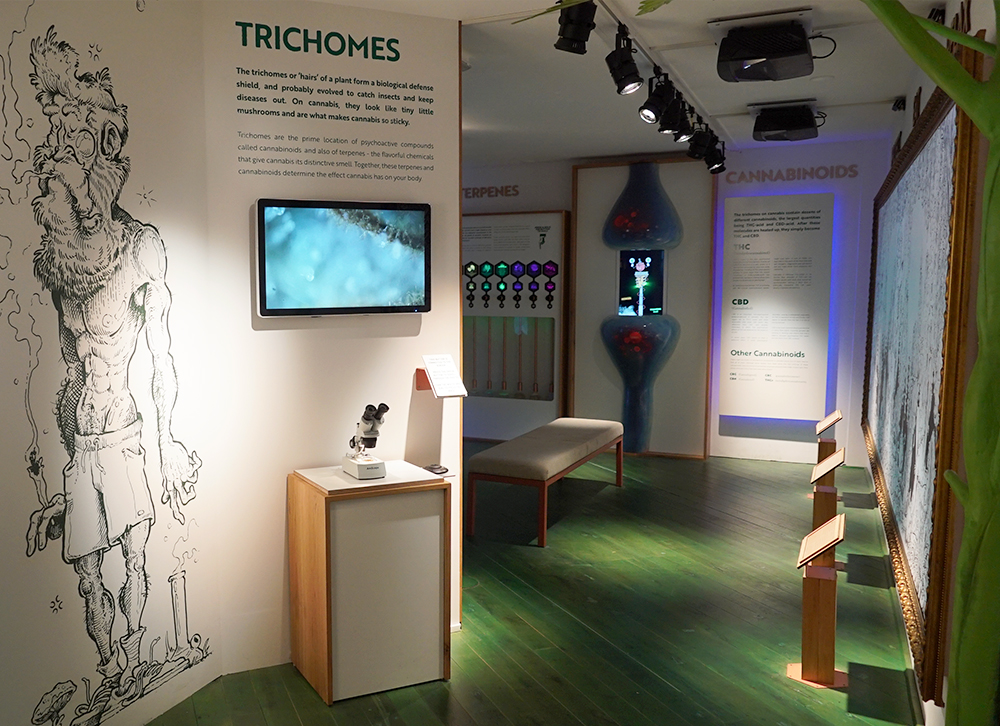 On the second floor, we introduce you to the endocannabinoid system and how the active substances of Cannabis interact with this system. How Cannabis behaves in our bodies and how this affects us in our daily life. Through art and interactive displays, you'll find out about the numerous effects and uses and gain a deeper understanding of the role that Cannabis could play in our society, the good and the bad, the legal and the illegal.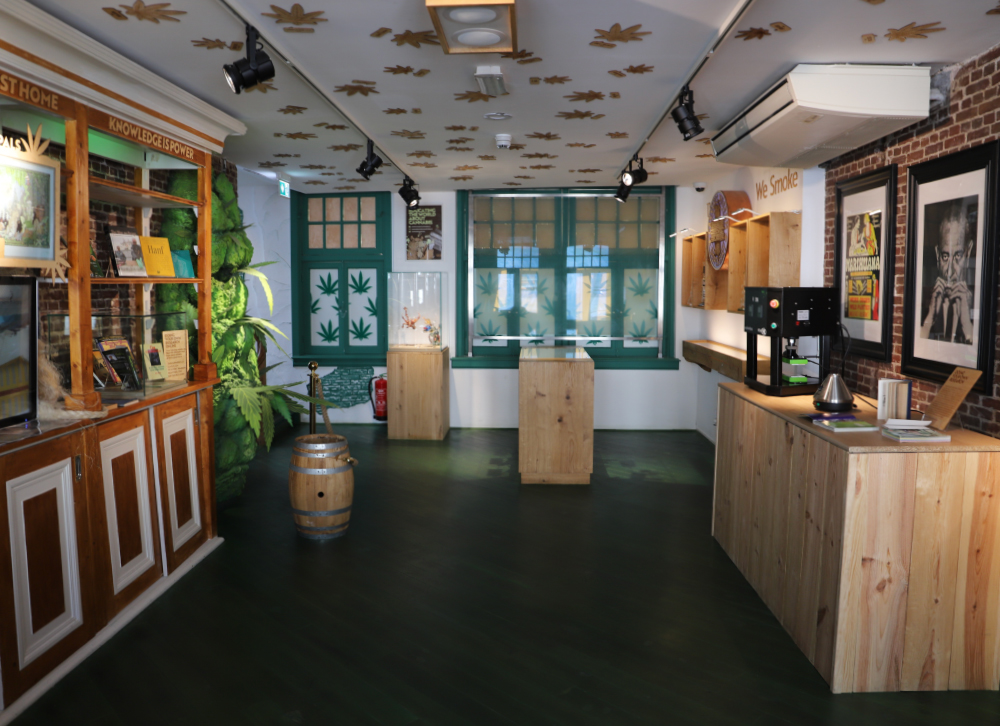 On the third floor, we exhibit a multitude of ways to smoke and enjoy Cannabis, from industrialised bongs and vaporizers to make-shift equipment made from Coca Cola cans, as well as highly refined extracts derived directly from the flowers. Learn more about those so-called coffeeshops that more often than not never seem to sell a single cup of coffee. Get the latest product information or simply have a chat with one of our informed guides while enjoying a cup of hemp tea.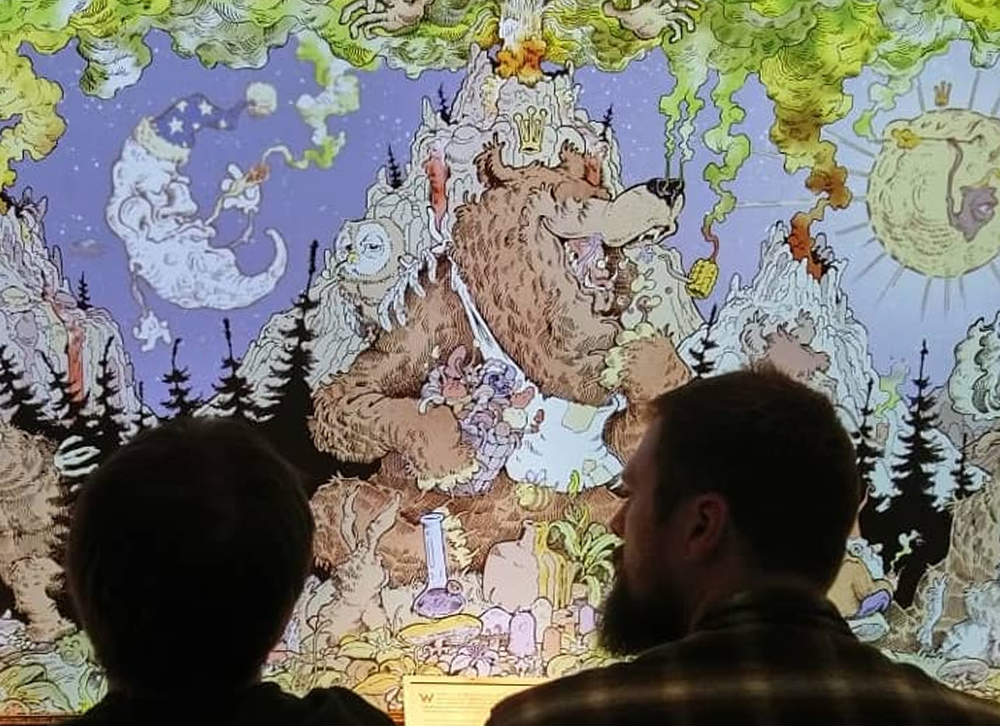 Interactive Art
Mossy Giant designed the perfect artwork for the Cannabis Museum Amsterdam.  This interactive design illustrates the different effects Cannabis can have on the mind and body. 
Friendly Staff
Our enthusiastic team is excited to take you on an intimate tour of our museum. We are here to assist in any way we can and aim to exponentially increase your Cannabis-based knowledge by the time you leave. 
Buy Tickets
Get your group tickets and single tickets online at a discounted rate.  One ticket allows one admission to the museum and is valid for 1 year from the purchase date. Tickets can also be purchased at the museum entrance.